Camp Programs
Survivor Camp
Duration
3 days 2 nights
Inclusions
7 meals
8 activities
Survival bandana
A high school camp building team spirit
Survivor Camp is one of the most beneficial character-building high school camps around – and no, we don't mean on a deserted island. Unlike the TV program, food and shelter are provided and no one gets voted off. Through exhilarating outdoor activities, this school camp for teenagers and children will teach teamwork, problem solving, leadership and resilience.
Over three action-packed days in native Queensland bushland, students form 'tribes' and work together to complete a series of themed challenges. Tribes reflect and debrief after each activity and score their performance based on teamwork, initiative, group participation, group planning and team spirit.
Who can book

for Survivor Camp?

Survivor Camp activities are designed for students from Grade 4 to Grade 11. The program is particularly beneficial for Grade 7 as they transition to high school.

Our Survivor Camp can be booked by:
Survivor Camp themed challenges...
Students will thrive and develop unique skills in each of our four types of challenges at Survivor Camp.
Trail
Activities to promote communication, cooperation and leadership
Extreme
Activities to overcome fears, build resilience and confidence
Adventure
Activities to teach teamwork, problem solving and creativity
Mission
Activities to promote group unity and working to individual strengths
... with the option for additional night activities*
Survivor Camp includes eight activities during day time. You can choose more night activities that add to the fun! Our recommended night activities for high school camps include:
Astronomy: a tour of the sky
Camp Fire Experience: roast marshmellows and tell stories
Dance Class: a multicultural dance experience facilitated by an external provider
Spot Lighting Walk: a guided night walk around Camp Warrawee, spotting nocturnal critters and learning about nature
Night Games: a selection of team games
Night Navigation: orient yourself using the stars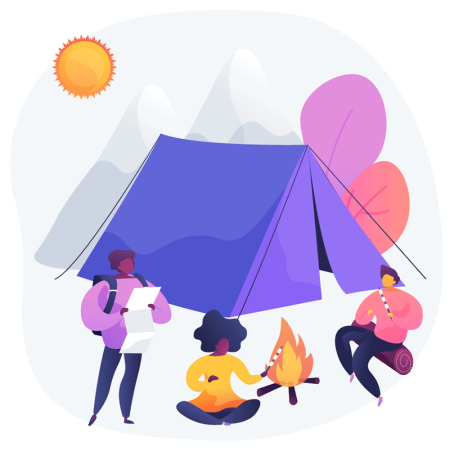 Example program schedule
Please click here for a PDF version of this schedule. Our program is a specially designed community group or school camp for teenagers, high school students and older primary school students.
Welcome & Safety induction

Tribal Flags & Team Building Games

Trail 1: Canoeing
Trail 2: Raft / Chariot Building
Extreme 1 & 2 - Choice of: Indoor Climbing, Flying Fox, Crate Climb, Giant Swing

Adventure 1: Shelter Building
Adventure 2: Fire Lighting & Campfire Cooking
Mission 1: Catapult Building
Mission 2: Obstacle Course

Tribal War Cry Competition & Presentations
Farewell & Departure
Price & Enquiry
Choose a high school camp with great outcomes, for great value. Our 3-day-2-night Survivor Camp with 7 meals and 8 activities is $297* per student.
Pricing can be adjusted to suit time and cost constraints. If Survivor Camp has kindled your school's interest, contact us today for next steps.